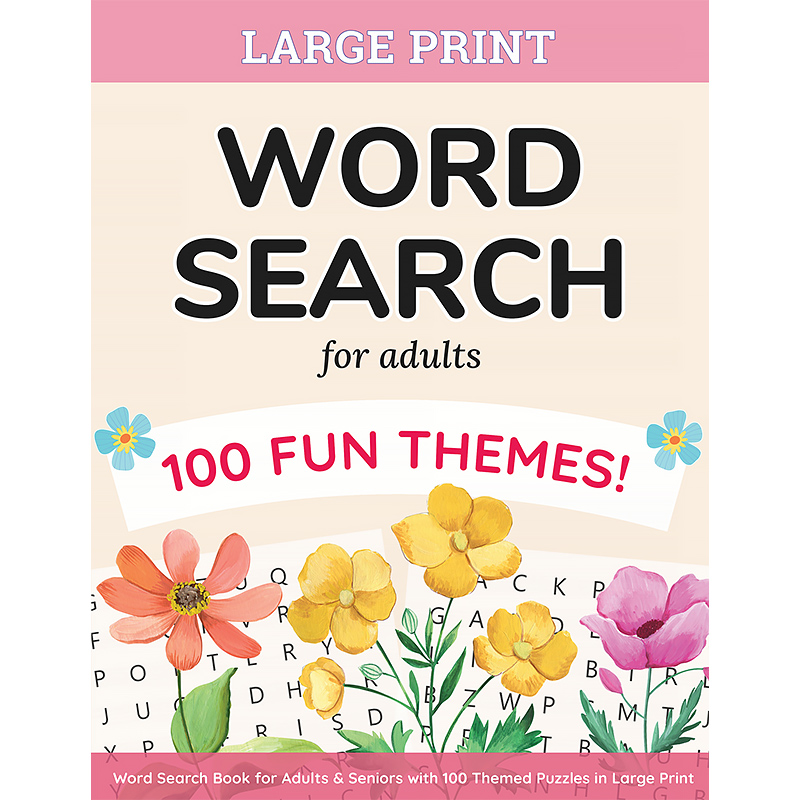 100 FUN-FILLED WORD SEARCH PUZZLES FOR THE WHOLE FAMILY!
Our premium large-print work search book contains 100 word search puzzles with over 1,680 words! They are filled with fun themes to keep you entertained while keeping your mind sharp. Each puzzle is based on a theme, such as: Nature Walk, Fun Hobbies, Famous Parks & Gardens, Strawberry Shortcake Recipe, Classic Cartoons, National Parks, French Food, Trip to Venice, and much more!
The large fonts for both the puzzles and search words make this suitable for the whole family, including adults, teens & seniors!
Each puzzle page is professionally designed, with clear and calming designs.
Solutions to all puzzles are at the back of the book.
This book is 8.5 x 11 inches with 160 pages total.
Sample Pages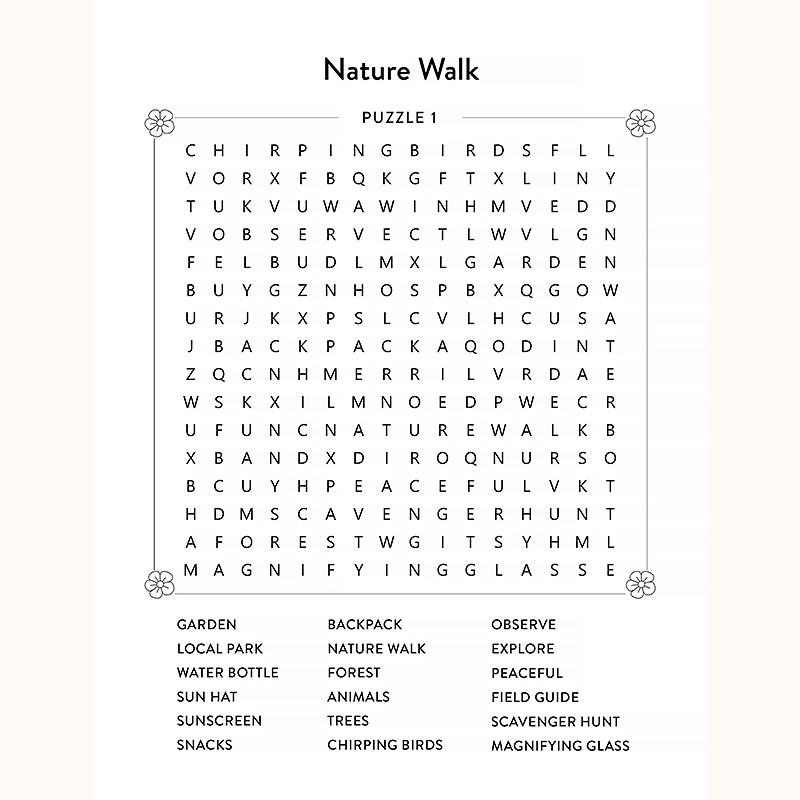 Fleurette Press is a California-based boutique book company specializing in activity books & thoughtful journals. We love writing, journaling and beautiful design. We take pride in creating delightful books that brighten your day!
Please send us an email if you'd like to contact us.